How to Motivate Yourself to Work Out… Especially When You Don't Feel Like It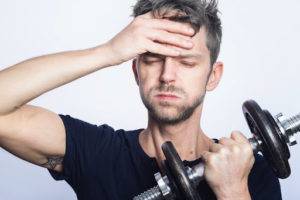 It's time to get up and grind now that the sun is up! The problem is that your body is exhausted, and your lazy ass makes you want to lie in bed and fantasize about your once-thought-of objectives. Let's face it; we've all been there. And anytime we find ourselves in this mindset, we all have the same question: "How do I stay motivated when I don't feel like working out?"
5 Ways to Stay Motivated and Stick to Your Fitness Routine
Remember why you started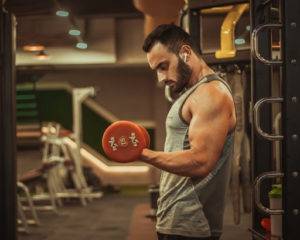 We all had our own motives for exercising out, whether it was for weight loss, lean muscle gain, competition training, or simply to be fit and healthy. Remember that rationale if you're feeling unmotivated. Consider your goal, your passion, and how you'll find yourself anticipating what might happen if you choose to stay focused.
Don't hit the snooze button!
Simply turn off your alarm clock's snooze function! It's too alluring to resist. You can't help but beg for another five or ten minutes in bed as the alarm goes off. Don't fall for it, I warn you! If you take it out of the equation, you'll have to pull yourself out of bed when the alarm goes off. Start your day with a glass of room-temperature lemon water and a brisk walk around your house to warm up.
Challenge yourself
Challenge yourself to do bigger things every day. On Monday, for example, you began with 30 squats. Add 5 additional squats on Tuesday, and another 5 on Wednesday, and so on. This is going to get things going for you. Simultaneously, you'll be shocked at how much you can accomplish. You can also participate in fitness challenges to spice up your transformation. This way, you'll be able to observe other individuals taking on the same tasks as you, and you'll discover that you're having more fun than you anticipated.
Find a workout buddy or team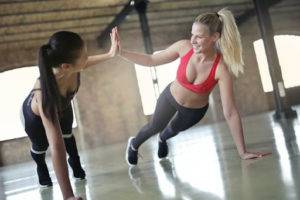 Having a workout buddy can help you become more disciplined. When you start skipping out on your routine, leaving your buddy or team wondering where you are, you'll begin to feel guilty about it—having someone join you on your journey to your fitness goal and push you to improve as each day passes might also make you more eager to see your progress.
Reward yourself
Make a workout program and establish a goal for yourself to achieve and reward yourself at the end. Apart from seeing your greatest outcomes, you'll feel more invested in your workout plan and have something to look forward to. After a long and exhausting week of straight workouts, a quick getaway or a decent massage might be a fantastic reward, or you might vow to purchase yourself one item you've always wanted if you can complete a month of no gym absence and no cheat meals! Make your rewards as unique as possible!
Takeaway
It's all in the mind. First and foremost, we must develop our minds to be far more powerful than our emotions. This can be a great start to finding new strategies to stay motivated during our fitness journey.