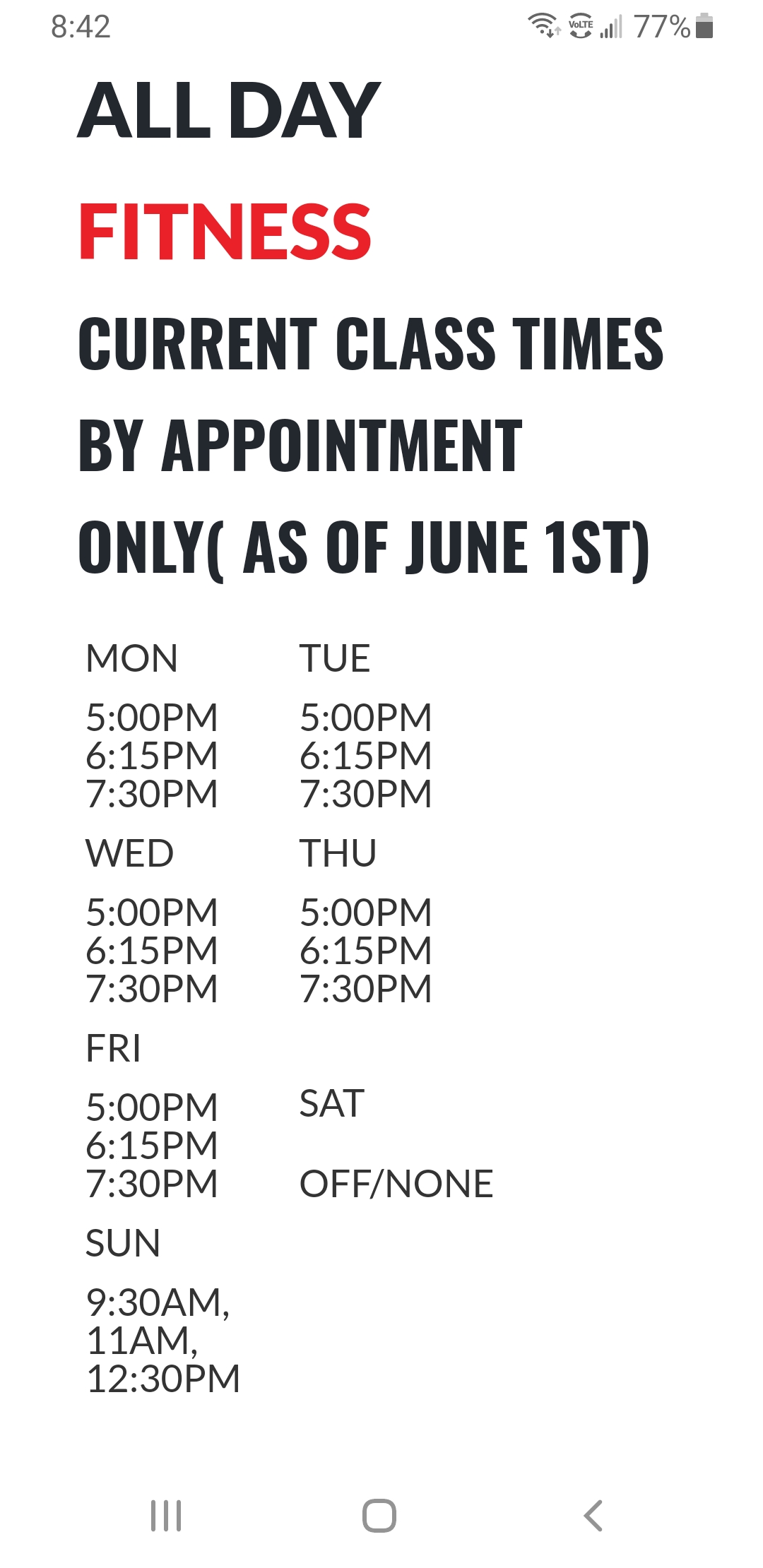 As of June 1st the new schedule is as follows:
Monday-Friday:  5PM, 615:PM, 7:30PM (By Appointment Only)
Saturday: None/OFF
Sunday: 9:30AM, 11AM, 12:30PM (By Appointment Only)
We are happy we can keep extending our times as we continue to slowly grow and we are super happy you all seem to be enjoying how things are going so far.  As of July 1st, a few changes for the better will be happening in regards to personal training, small group training, circuit training and strength training.  So stay tuned for that announcement soon! Thanks everyone!