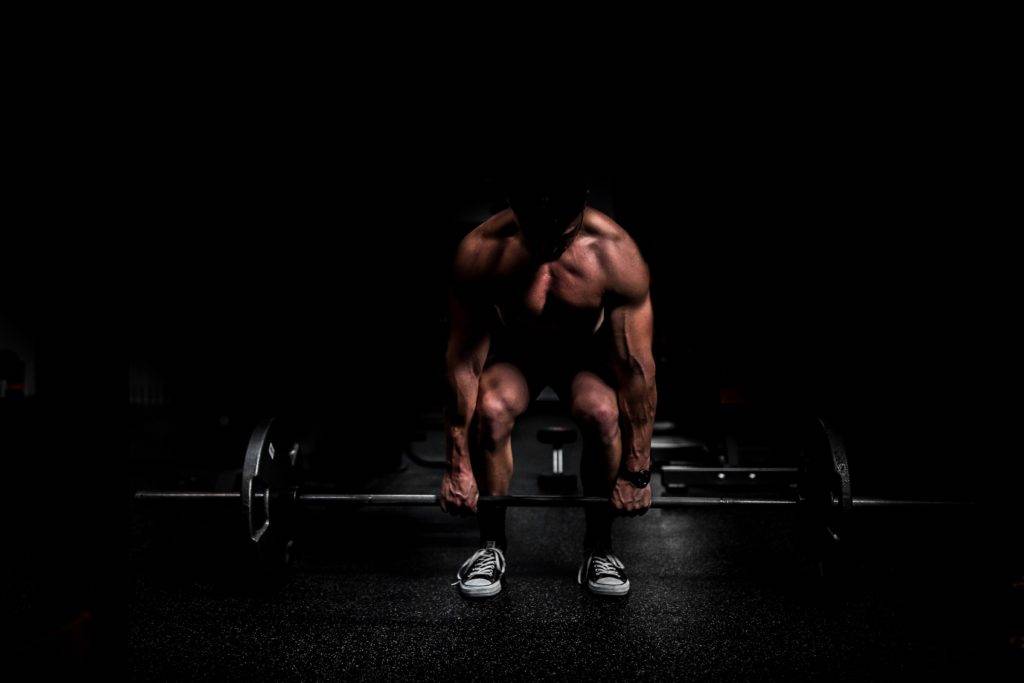 Personal Training in Glen Ellyn IL is there for you every step of the way, no matter what your health and fitness objectives are. We'll break down boundaries, reveal your full potential, and propel you to new heights you never imagined. We'll have you setting and breaking personal records and helping you acquire the body you've always wanted thanks to science, expertise, and our world-class personal trainers in Illinois. Your accomplishments are our achievements.
Are You Having Trouble Achieving Your Fitness Goals?
You're not alone if you're having problems starting or sticking to a workout routine. Despite our best efforts, many of us struggle to break free from our sedentary habits.
You already know how beneficial exercise is for increasing energy, mood, sleep, and overall health, as well as lowering anxiety, stress, and depression. Aside from that, complete exercise instructions and workout regimens are only a mouse click away. We'd all be in shape if knowing how and why to exercise was enough. Making exercise a habit needs more than just willpower; it also necessitates the correct mindset and a strategic strategy.
While practical concerns such as a hectic schedule or poor health can make exercise more difficult, the majority of us face mental obstacles. Maybe it's a lack of self-confidence that prevents you from taking positive actions, or maybe your motivation fades quickly and you give up. At some point in our lives, we've all been there. 
No matter where you are in your fitness path, our doors are open to everyone from youth to elders. In a supportive environment, Glen Ellyn, IL Personal Training program is designed to help you look, move, and feel fantastic.
Learn how to exercise. We'll show you how to exercise properly so you can see benefits and avoid injury.
Get proper nutrition. Learn how to eat for health and performance in a sustainable way. There will be no more crash diets!
Get an accountability partner. Every workout will be guided, and you'll be able to achieve your fitness goals in a welcoming environment.
How Does Personal Training Transform You?
Personal Training offers one-on-one and group classes in our Glen Ellyn Gym in addition to fitness. We have specialists from all different backgrounds and expertise on hand, ranging from injury rehabilitation, extreme transformations, extensive nutrition guidance, and more. With over 50 trainers on hand, we have specialists from all different backgrounds and expertise ranging from injury rehabilitation, extreme transformations, extensive nutrition guidance, and more.
Personal training in a small, intimate group setting with 5-10 participants every class. Total body HIIT training, targeted muscle group strength training, Boxing, and yoga are just a few of the classes available.
We put a lot of effort into creating a variety of entertaining and highly competitive workouts to help you improve your mind, body, and soul.
What Fitness Programs Do We Offer In Glen Ellyn IL?
Training Weight Loss, Muscle Gain, Strength Training, Nutrition Counseling, Sports Performance, Mobility, Corrective Exercise, Injury Prevention, Metabolic Conditioning, and Inbody Composition Screening are just a few of the services we offer.
We are Illinois's number one private training facility, providing personalized one-on-one training with Illinois's best personal trainers.
Personal Fitness Training
This is one of our most popular services. What sets us distinct is our incredible staff of skilled trainers, all of whom are career experts with a passion for what they do. At our facility, there are no new or unskilled trainers
We're here to provide you with personalized coaching and support both inside and outside the club, whether you're new to exercising or a seasoned fitness veteran. Our expert programming, tools, and advice will keep you on track, help you achieve your objectives, and bring you to a better place.
Virtual Personal Trainers
Our virtual personal training program may be the answer for you if you want to be active and healthy while living at home. The program is designed to replicate the training experience both at home and on-site. Our online fitness instructors design programs based on your choices, requirements, interests, and goals, as well as provide technical advice. Our program will offer you continual support and guidance so that you can live a healthy life in every way.
Getting the fitness results you want can be difficult at times. Our personal trainers in Glen Ellyn understand this, which is why we strive to make exercising as convenient and pleasant as possible! We provide tailored online personal training classes at Personal Training so you can exercise from the convenience of your own home.
All major video call platforms support remote sessions. (Zoom, FaceTime, Skype, WhatsApp, and other similar services)
Health & Wellness Services
A wellness program is a holistic health plan that focuses on good food, exercise, stress management, and sickness prevention in order to preserve or improve one's well-being. Smoking cessation, weight reduction instruction, exercise challenges, counseling, and a variety of other activities meant to improve an individual's overall health are all examples of wellness programs. In the past, primary care providers and insurance companies offered wellness programs.
To help our clients achieve their maximum health and fitness potential, we provide a variety of wellness services. We have the solution for your needs, whether it's massage therapy, chiropractic, physical therapy, or acupuncture.
Is Getting a Personal Trainer In Glen Ellyn Worth It?
Gyms are pricey, and the better ones always appear to have the most expensive personal trainers. Does it make sense to spend even more on a teacher when you're already paying to use a facility?
The answer is contingent on your gym, your objectives, and the trainer you hire. You could certainly learn everything you need from free classes, but if you want to make significant progress and make working out a lifelong pleasure, it might be worth paying for a personal trainer.
What Is The Cost Of A Personal Trainer?
Personal trainers in the United States range in price from $39 to $100 per hour. The average hourly rate for a personal trainer is $60. Personal trainer expenses are affected by your location, the length and number of sessions, and the type of session (group training or personal training).
Personal trainer prices are affected by a number of parameters, including the frequency and duration of sessions, as well as add-ons and training location. We've broken down a few key aspects that go into a personal trainer's hourly pricing, as well as some advice for getting the most bang for your buck.
Clients often pay by the session, and trainers typically provide 30-, 60-, or 90-minute sessions. Training sessions can be one-time events or recurring events that occur daily, several times a week, or once a week.
The length of the session is determined by your overall fitness objective and the results you desire. If you want to lose weight and improve your flexibility, for example, your sessions may be longer because your workouts will include endurance training and a slower stretch or yoga session.
Finally, the longer the session and the greater the cost, the more topics or exercise routines are addressed.
Packages And Number Of Sessions
Most personal trainers prefer to have repeat clients on regular days each week, so purchasing training sessions in bundles of five, ten, or twenty provides potential for discounts.
If you're just getting started, multiple lessons each week can quickly set you up for success on your own. Single sessions may make more sense if you have some experience and want to refine your form or advance to the next level.
Personal Training Vs. Group Training
The cost of a one-on-one personal training session is more than the cost of a group training session. Individual training is more adaptable for addressing specific ailments, personal nutrition, and overall goals because it is tailored to the client's exact needs.
Either the client or the trainer can plan group lessons. However, it is frequently more convenient for the client to gather a group of friends for a training session in order to reduce the cost per participant.
The Location Of The Session
If a trainer is required to travel to a client's home for private sessions or if the session is held in a private studio, the costs may be higher. Personal training is available at many public gyms and fitness centers, and it is often less expensive. The client is only paying for the trainer because he or she already pays monthly dues for the equipment and space as part of a gym membership.
Certification Of Trainers
Take certification into consideration while deciding on a personal trainer. There are a lot of people out there who claim to be personal trainers but don't have the qualifications to back it up.
Check with the National Commission for Certifying Agencies to see if your trainer is accredited. Two certifications to look for are NSCA-CSCS (Certified Strength and Conditioning Specialist) and NSCA-CPT (Certified Personal Trainer). You shouldn't have to look hard to find their certification. On their Thumbtack profile, they usually put it in the name of their firm or in the description of their service.
Certified trainers may charge a higher hourly rate, but the investment is well worth it.
What Is The Best Way To Get Started?
Now that you are convinced to get personal training, the next thing is to get started burning calories. To start your workout, you can use the gym's exercise equipment, classes, and other facilities. The optimal time to go to the gym is determined by a number of things, including your preferences and schedule. Exercising at the best time for you allows you to get the most out of your workout while avoiding the most distractions. Below are some ways you can get started to being fit. 
Schedule a meeting with one of our coaches. We'll devise a strategy to get you started on your fitness quest.
Join our 21-day jump start program. Try us out for 21 days and see what we're all about when it comes to fitness.
Come up with a workout strategy that you're comfortable with. We'll figure out what your objectives are and work with you to achieve them.